4. Spirit Island on Maligne Lake
Maligne Lake is one of the most beautiful sites in Jasper National Park. The 22 km lake is world renowned for the colour of its water and the three beautiful glaciers surrounding the lake.
Spirit Island along the shore of the lake is one of the most photographed locations in the world. This is a great spot to run into the Great Canadian Moose who often feed along the shores by Spirit Island.
5. Lake Louise Ski Area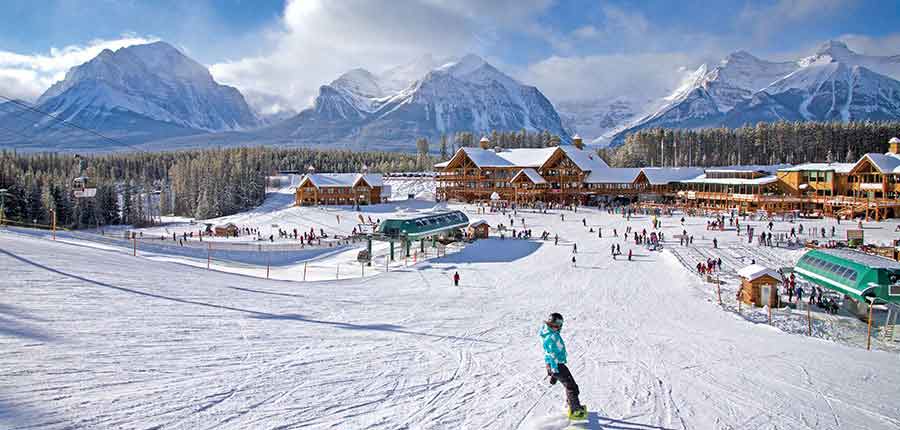 Some of the best views in Banff National Park can be accessed by the year-round gondola at Lake Louise Ski Area. Lake Louise is often rated the most beautiful ski resort in the North America by major ski magazines.
In the winter, you can see the mountains along the Continental Divide across the valley and the smoke billowing from the chimney of the miniature-looking Chateau Lake Louise. In the summer, there is incredible hiking, the occasional grizzly bear encounters and amazing wildflowers in the alpine meadows.